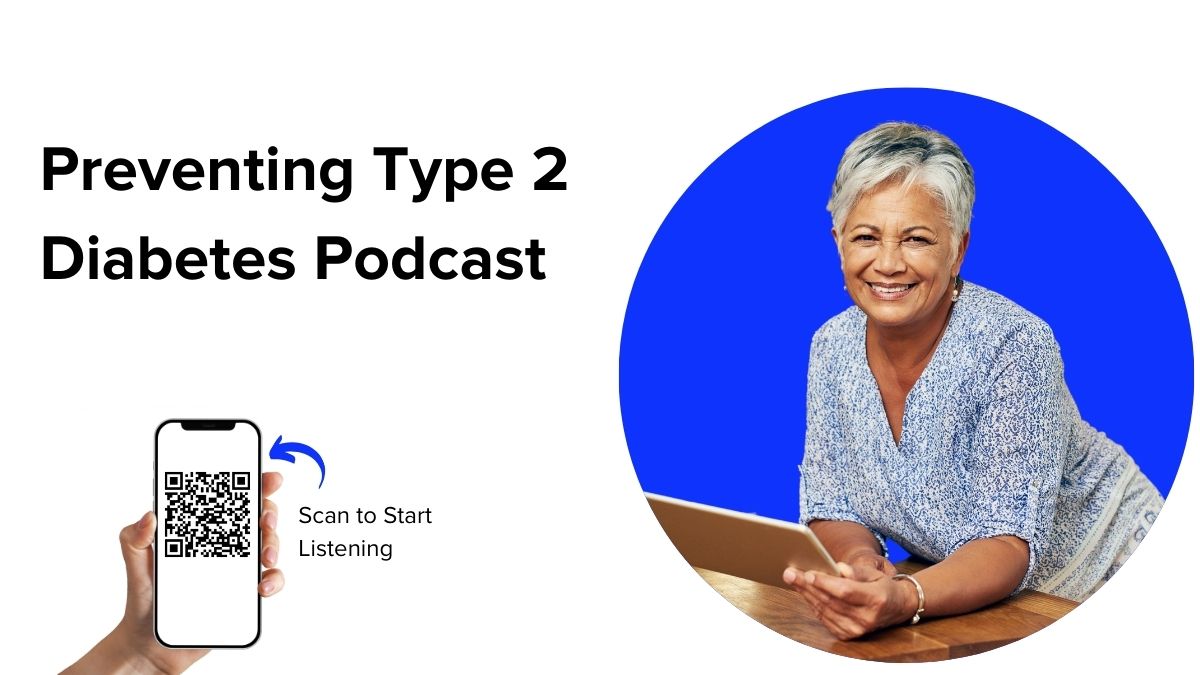 Listen to the Preventing Type 2 Diabetes Podcast
Approximately 33 million people in the United States have type 2 diabetes, and even more people are at risk for developing it. But did you know developing type 2 diabetes can be delayed– or even prevented?

The Preventing Type 2 Diabetes Podcast is an engaging, narrative-style podcast miniseries for those at risk of developing type 2 diabetes and the people who care about them. Narrated by physician and medical contributor Dr. Bayo Curry-Winchell, the miniseries combines insights from individuals and health experts with firsthand experience of prediabetes and type 2 diabetes. Together, they address common questions about type 2 diabetes and, importantly, they explore how it can be prevented.

Download and listen to Preventing Type 2 Diabetes Podcast to learn more about diabetes, gain confidence in dealing with it, and find hope in the insights and knowledge of others.


This series covers:
What is diabetes?
What are the differences between type 1 diabetes, type 2 diabetes, and prediabetes?

How is it diagnosed?
What are the causes and risk factors?
How can changes to the way I live help prevent type 2 diabetes?

What medications are available?
Each episode of the Preventing Types 2 Diabetes podcast includes links to resources to learn more.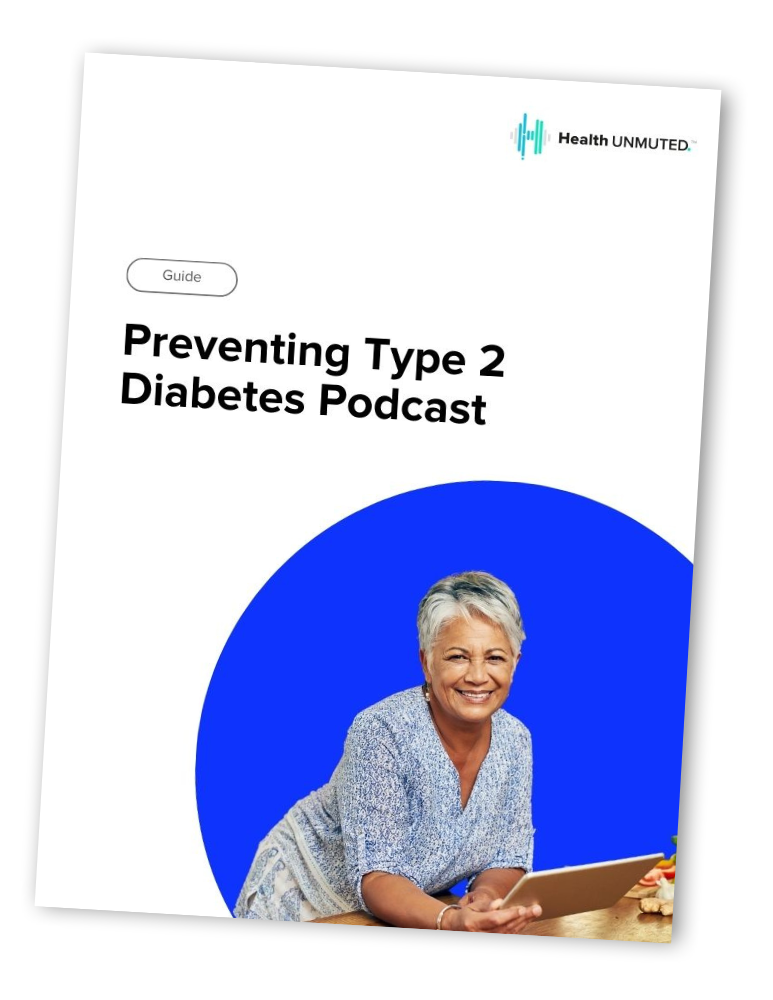 Access all the links, episode descriptions, and more through our downloadable Companion Guide. Just enter your name and email.
To view the resources and links on our webpage, please click here.
Health Unmuted is made possible with support from our Partners

Community Partners
Subscribe to our newsletter