Narrated podcasts that engage,
educate, and empower listeners
Sharing health information that speaks to you.
Literally.
Health Unmuted is an audio library of podcasts created to promote health, wellness and care.

Each series shares insights from health experts and people with firsthand experience as a patient or caregiver.

Tap below to be connected with information and resources that can help you take charge of your health, and be sure to sign up for our newsletter to hear about upcoming launches!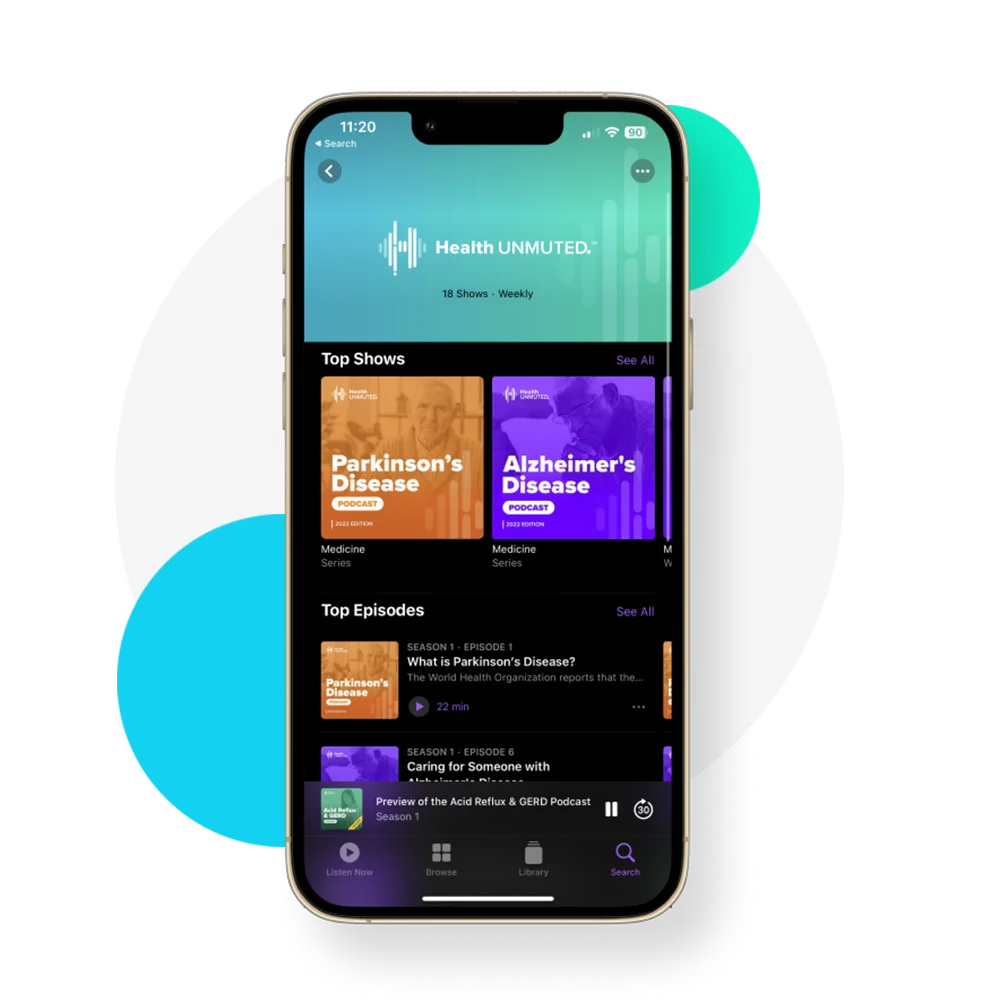 Empower Your Health: Explore

Our Health Unmuted Series
Coming Attractions: Preview Our Upcoming Health Unmuted Series
How to use Health Unmuted

Select topics you're interested in


Listen here, on the web or on your favorite podcast app


Share episodes with your friends and family!

When to listen to Health Unmuted
Listen to podcasts anytime your hands or eyes are busy, but your ears are free!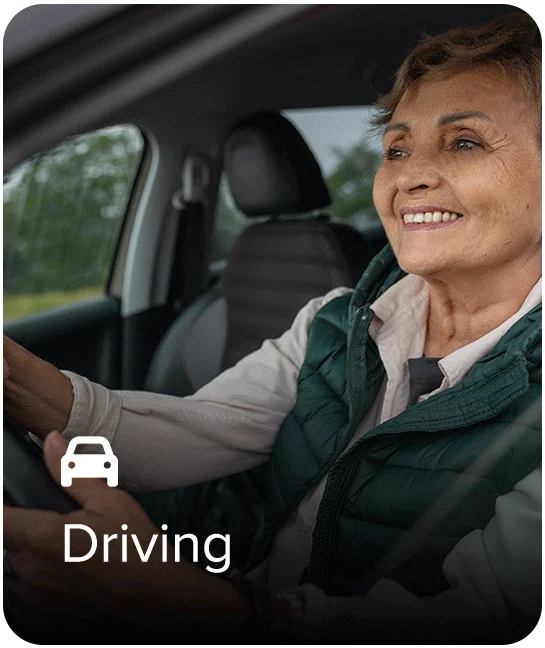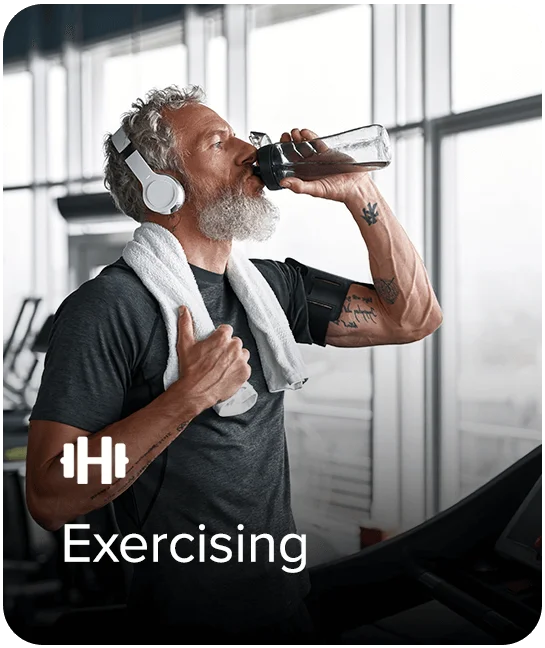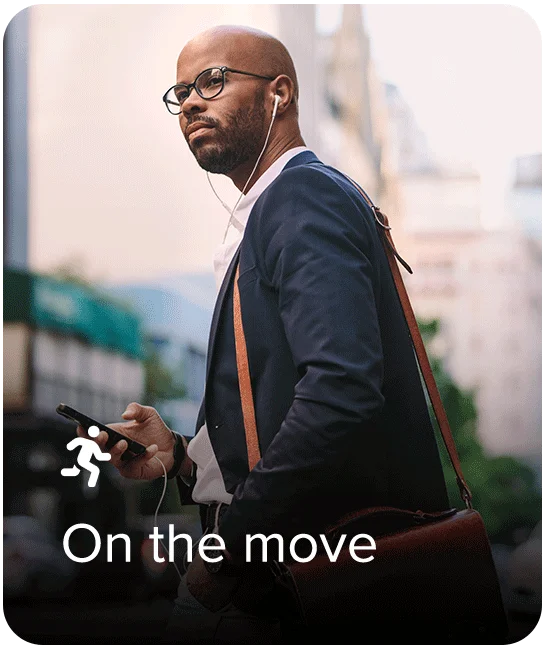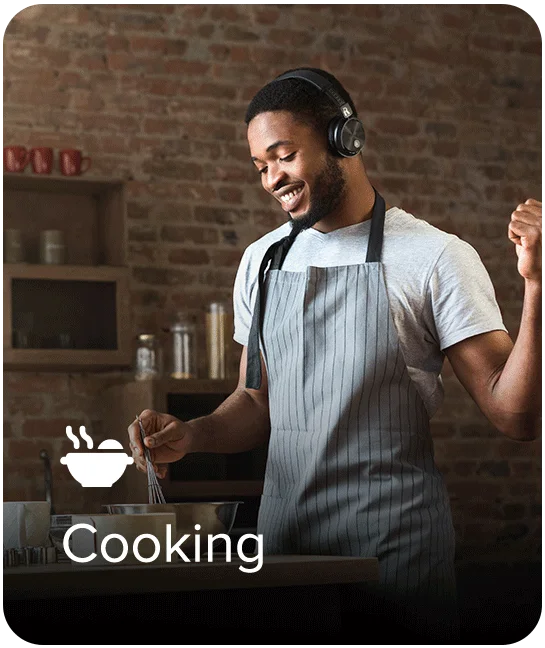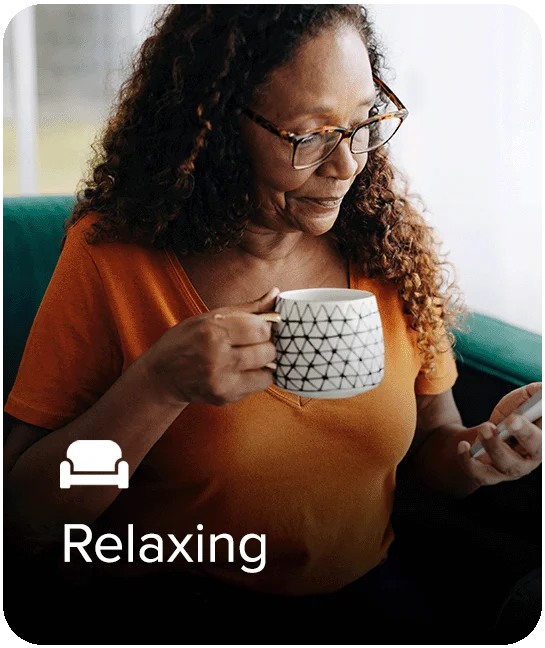 How to listen to Health Unmuted
From smartphones to smart homes,
take podcasts with you no matter where you go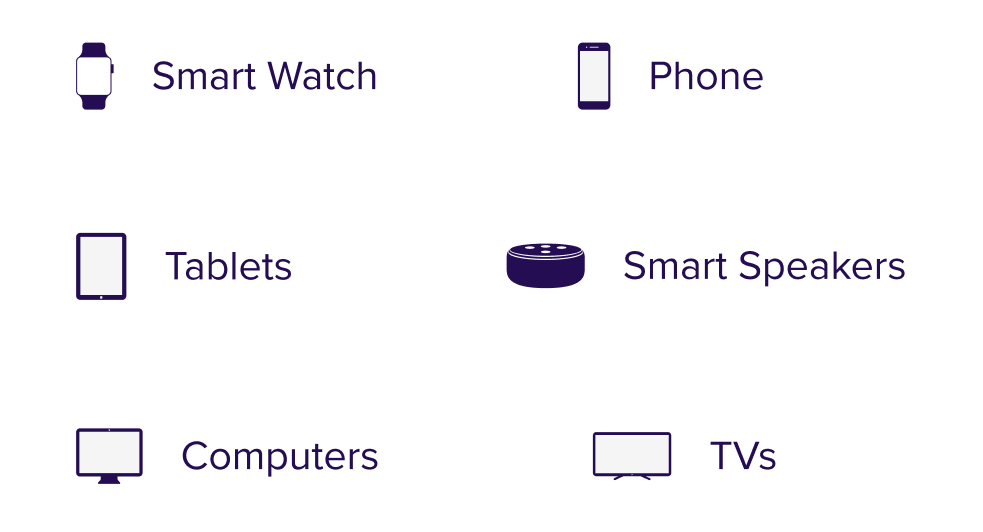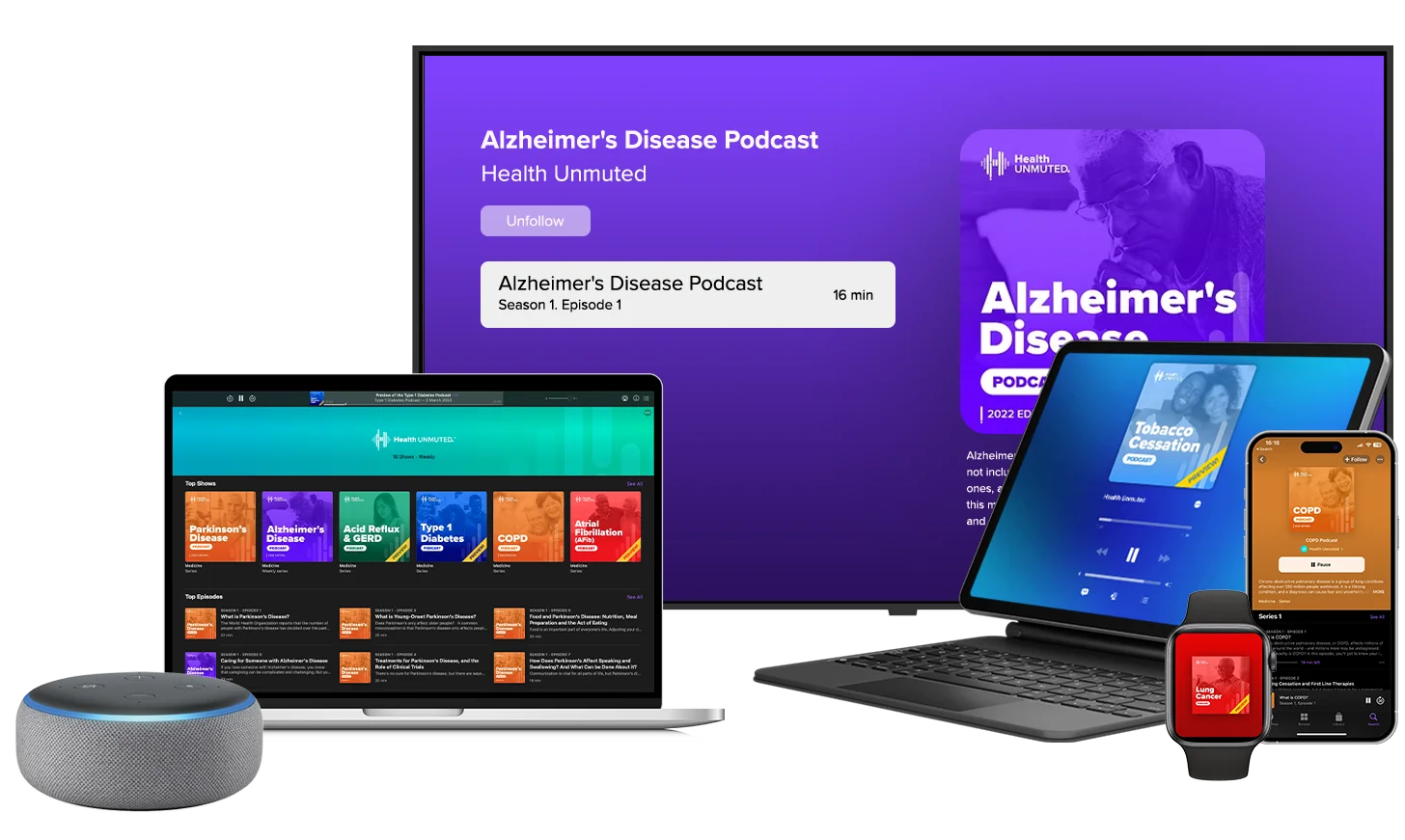 And a few things you won't need:
We work to remove barriers to health information, so you can get started right away!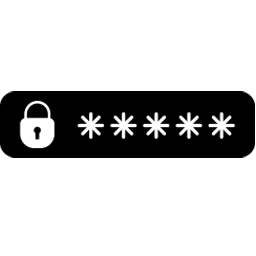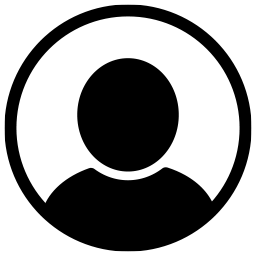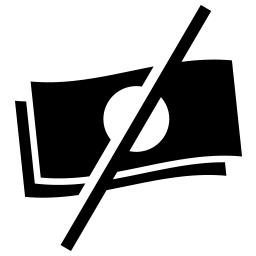 Always 100% FREE to Listen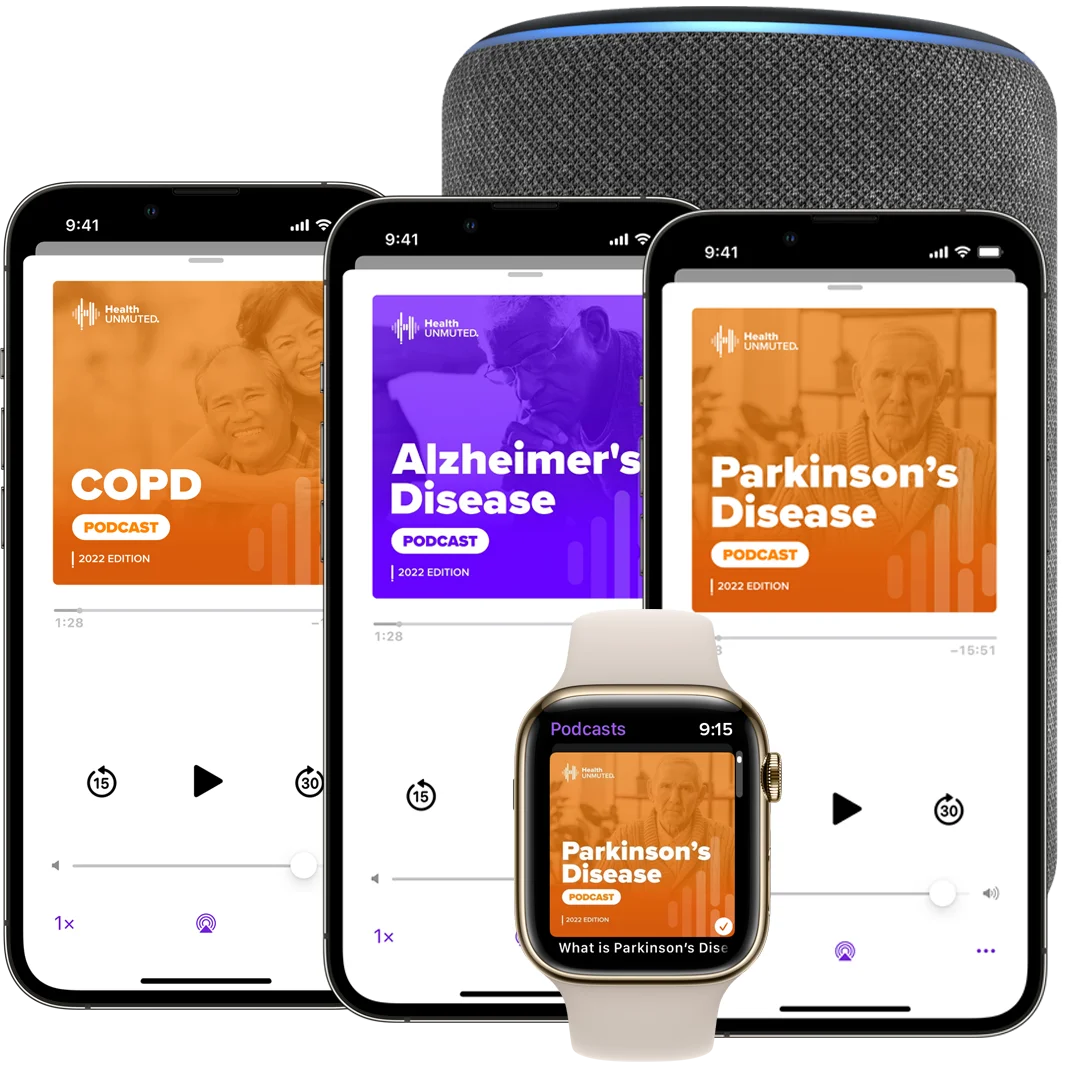 Great new podcast! I can't wait to hear the next episodes!
"This podcast was so informative. It was presented in simple, and easy to understand terms. I'm definitely passing this onto my mother-in-law who has COPD!"

~ Goosemommy, Apple Podcasts
Subscribe to our newsletter
Your generosity fuels health knowledge for all.

Your personal support for Health Unmuted, no matter the size, helps ensure free and open access to health information. We are grateful for your support!
If you'd like to join us at a higher level, click here!
Gifts to Health Unmuted are not tax deductible.
*Our listeners, contributors and supporters expect our content to be trustworthy, independent, evidence-based and human-centered. Sponsorship is subject to editorial oversight, and our policies strictly prohibit sponsorship to influence editorial decisions.