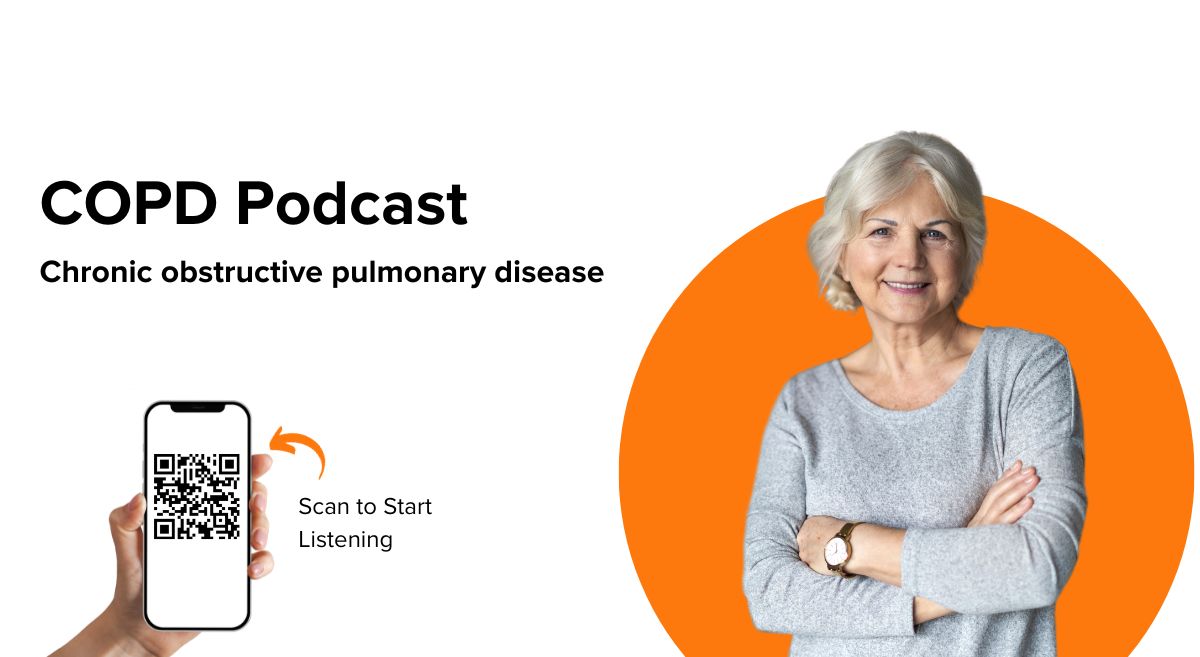 Welcome to the COPD Podcast
COPD, or chronic obstructive pulmonary disease, is the name for a group of lung diseases that make breathing difficult. COPD affects at least 16 million people in the United States– but the good news is that most people with COPD can live a full and healthy life!

The COPD Podcast is an engaging, narrative-style podcast miniseries for those living with COPD and the people who care about them. Told by people with lived experience of COPD, as well as health experts, the COPD Podcast answers common questions about COPD: including how our lungs work, how COPD affects them, and most importantly, how COPD can be managed.

Listen and follow the COPD Podcast on your favorite podcast player– and share the series with someone in your life!

This series covers:
What is COPD?




What are the causes and risk factors?




How is it diagnosed?




How can I stop smoking?

What treatments and therapies are available?




What changes can I make to my lifestyle?




What are exacerbations and flare-ups?




And more…




Health Unmuted is made possible with support from our Partners
Community Partner

Subscribe to our newsletter