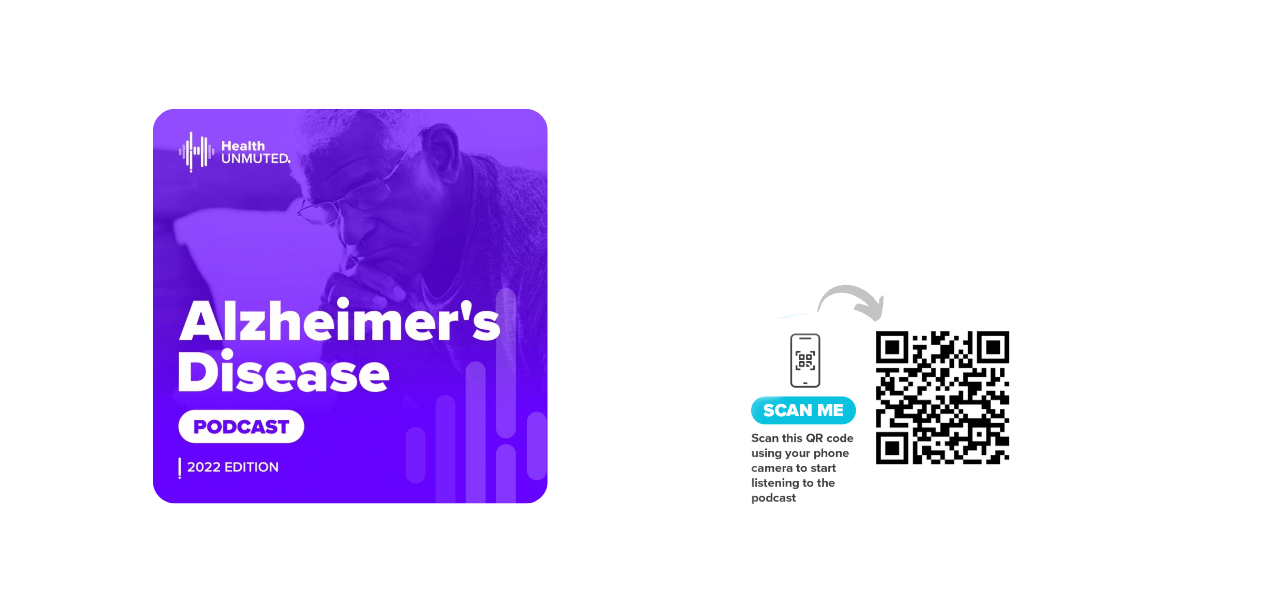 Alzheimer's Disease Podcast
6.5 million Americans are living with Alzheimer's disease. By 2050, this number is projected to rise to nearly 13 million.

These statistics are certainly alarming, and they demonstrate the uncomfortable truth that Alzheimer's will affect the majority of us at some stage in our life; whether as a friend, family member or developing the condition yourself. Gaining knowledge is the first step in taking control of your health and it begins with understanding the diagnosis.

This unique podcast miniseries is a step-by-step audio guide to help explain the condition, connect listeners to trustworthy information and resources, and support them on their journey as they learn to manage their health.

This series covers:

What is Alzheimer's disease?

What are the causes and risk factors?

What are the symptoms and warning signs?

How is it diagnosed?

What are the treatment options?

What support groups are there?

And more…
Health Unmuted is made possible with support from our Partners
Corporate Partners

Community Partners
Subscribe to our newsletter